We recognize that all of our patients are unique and deserve to receive orthodontic care that reflects their individual needs. Our experienced and talented team is committed to working with you and your family to create a comfortable, stress-free, and rewarding orthodontic experience every time you visit our practice.
We are pleased to welcome you and your family, and we look forward to working with you.
Irma Grijalva
Orthodontic Assistant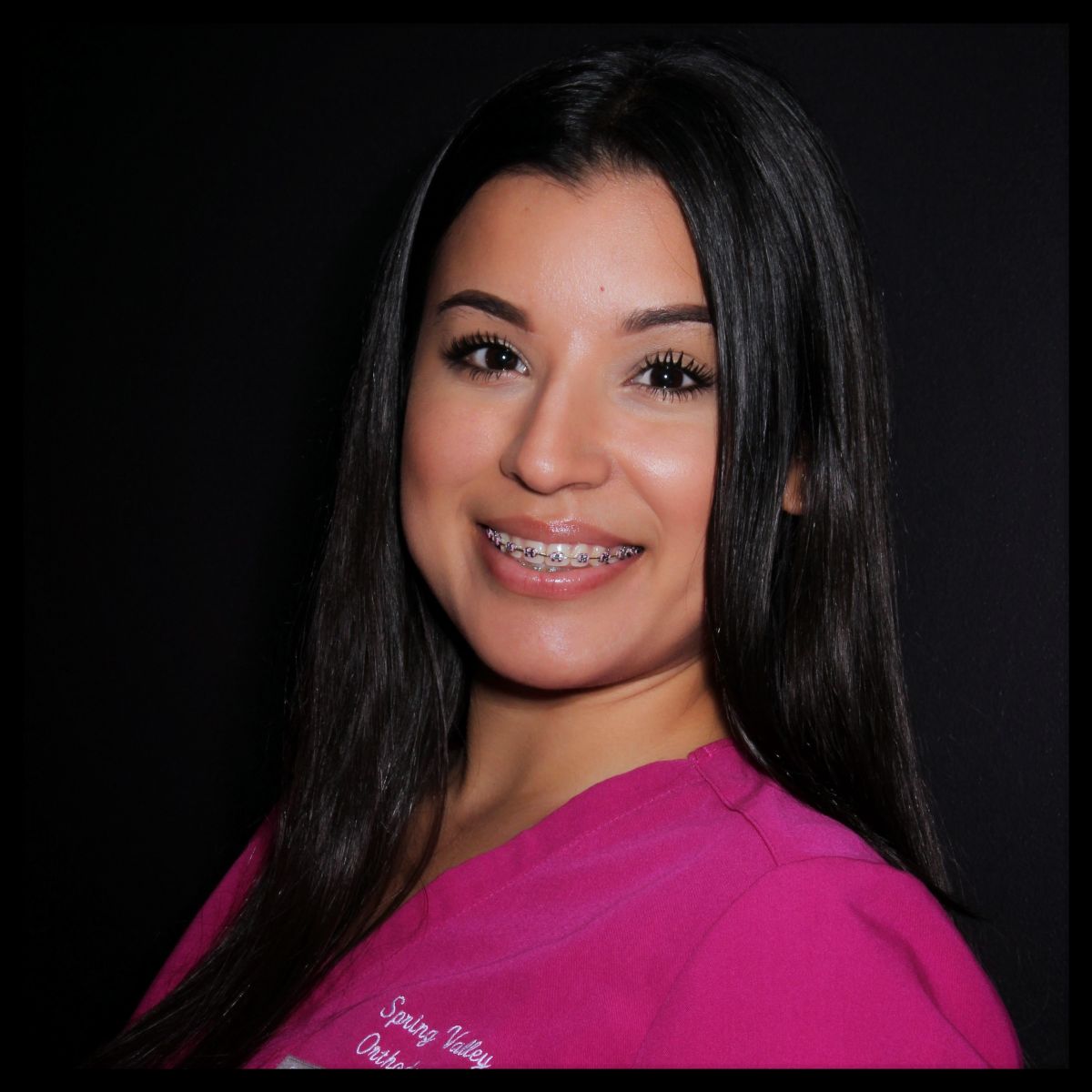 My name is Irma. I was born and raised in Maryland. I graduated from Long Reach High School in 2015. Growing up I knew I wanted to be in an environment where I could help and make a difference in someone's life. After High School, I became a certified nursing assistant. I worked in a hospital for 3 years taking care of patients with various needs, mostly babies and young teens.
I changed my career to one in the dental field after having heard great things about it. I've been a certified orthodontic assistant for almost 2 years now, and I love it. I have grown and learned so much at Dr. Sagafi's practice and it's been a great experience. Going to work every day to learn something new has been one of the greatest things for me! This is the field I belong to, to the point that I had Dr. Sagafi put braces on me. I must say, taking impressions has to be one of my favorite procedures to do, and of course, just the hands-on work with patients drives me every day.
My goal is to see our patient's bright smiles once they are done with their treatment with us. Outside of that during my free time, I love to spend time with my family and most importantly my dog Luna.
I can't wait to meet you to start your beautiful smile journey with us!
---
Adrianna Medina
Orthodontic Assistant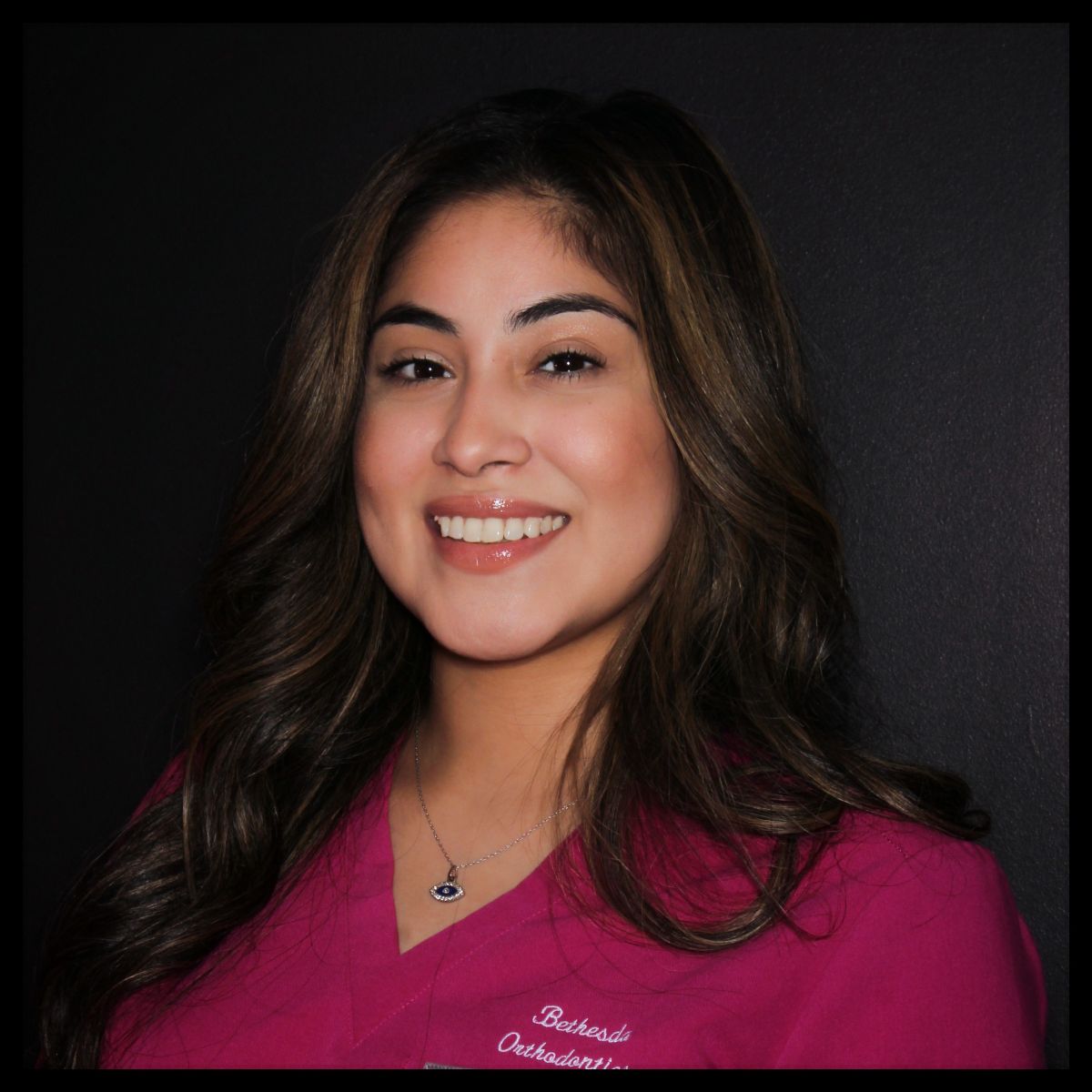 My name is Adrianna. I was born in Washington DC and my family is from El Salvador. I graduated from T.C. Williams High School after which I pursued my interest in child education and my artistic interest in the film industry as well. As a result, I spent a combination time in Los Angeles as well as in Texas. I have since moved back to the Maryland area.
After having learned how important oral health care is to the overall health of an individual I decided to pursue my interest in the dental field. Since, I have joined Dr. Sagafi's practice for the last two years as one of her orthodontic assistants. At PoshOrtho, I have loved learning and training on how to best care for our patients of all ages. I even have my own personal experience of being a Brava patient of Dr. Sagafi. I think it's great that our daily schedule is very dynamic and on the go with various high-technology procedures.
Thank you for taking the time to learn a little about me. I look forward to getting to know you and starting the exciting journey of giving you a beautiful and confident smile.
---
Angela Wright
Front Desk Specialist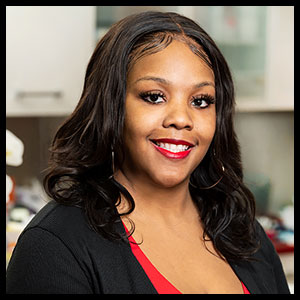 Hello, I am Angela the front desk specialist at Bethesda Orthodontics. I am a local Washingtonian, born and raised in Washington D.C. I have worked for Bethesda Orthodontics for over five years and have enjoyed bringing over 13 years of experience as a billing/ insurance claim specialist to the team. I love working at Bethesda Orthodontics in our friendly and caring environment with Dr. Sagafi. She tells me that I have contagious laughter and that I am great at solving mysteries. I learn something new every day working on our team. I greatly enjoy the opportunity to meet our amazing patients, and their families and partake in their orthodontic journey being a smooth one as I watch their smiles transform beautifully. My personal passions include bowling, reading, and spending time with my kids, family, and friends.